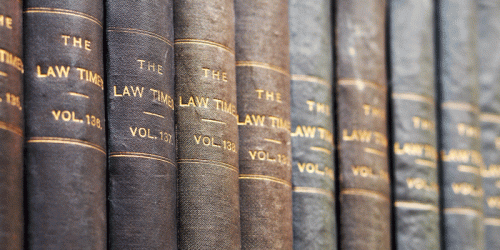 Our Services The purpose of this document is to record the terms on which we, Keystone Law Middle East LLP, will supply legal services to you; these terms of business apply to all matters on which we act for you, unless otherwise agreed. This document will usually be supplemented by one or more letters of engagement setting out terms specific to the engagement, such as the scope, our fees, and the Keystone Law entity or office engaged to provide the advice.
Our client is only ever the party or parties named in an engagement letter, unless otherwise agreed in writing
Keystone Law is regulated by the ADGM Registration Authority. These terms of business apply to services we provide to you unless otherwise agreed. Some provisions, for example those that refer to statutes, may not be applicable to all of our services.
YOUR LEGAL TEAM AND YOUR DUTIES
The Team We will appoint a Client Relationship Lawyer with overall responsibility for the quality of our service. A Lead Lawyer will have responsibility for the supervision of each matter, and you will be notified of the Lead Lawyer for each matter. We shall also tell you the names of any other lawyers who will be principally involved in the day-to-day conduct of each matter. We may, from time to time, involve other lawyers of appropriate skill and experience to assist. The Lead Lawyer will agree with you as to the timing and content of progress reports, where they are appropriate.
Your Duties We ask you to ensure that all information provided to us is, to the best of your knowledge, complete, accurate and up to date, and supplied as quickly as possible. You must safeguard documents which are likely to be relevant to a matter. You agree to give us reasonable, clear and prompt instructions.
FEES
Our Fees Keystone Law's fees will be calculated on the basis specified in any engagement letter or as otherwise agreed with you. Normally, fees will be on a 'time spent' basis, calculated at the appropriate hourly rates of each of those involved, with time recorded usually in units of six minutes. Hourly rates are generally reviewed each year with effect from 1 January, and may also be altered to take account of increased seniority and experience of team members. If we provide you with an estimate, this is for planning purposes and is not contractually binding.
Fixed Fees If a fixed fee is agreed with you, we shall state the scope of our work and other relevant terms on which the fixed fee is based. If these terms are not met, Keystone Law will be entitled to adjust the fee to reflect the change of circumstance.
Disbursements and Costs we incur on your behalf, such as counsel and other law firm fees, travel costs, court fees, stamp duty land tax, and any similar taxes, will be charged to you in addition to our fees. These are referred to in our bills as disbursements. We also charge additional costs incurred by us in providing our services, such as in-house copying and printing, research databases charges, and telephone calls. These additional costs may include an element of profit. Please let us know if you would like further information as to the rates we charge for such items. Where third-party advisers, such as other law firms, counsel or experts, are engaged by us, they will be engaged by us either acting as your agent, or for your benefit, and you will be responsible for their fees in addition to our own, either directly or to us. Normally, we will ask you to pay us money on account before we instruct a third party for you.
Payments on Account We may ask you to pay money on account of third-party costs, and our fees, at the start of a matter or during the course of a matter. Money paid on account will be credited to you on delivery of the final bill but we may, at our discretion, use such funds to settle our interim bills and the bills of third parties engaged by us for you, and if we do, you normally will be asked to make a further payment on account. Where you pay us money on account for a specific purpose (such as to pay a third party), once the specific purpose no longer applies, we are entitled to hold any remaining funds generally on account of our fees and other costs, and we may use such funds to settle any of our bills. We are obliged to transfer funds held in our Client Account on account of costs to our Office Account within 14 days of raising our bill, where those funds are earmarked for payment of that bill.
Client Account and Interest If you are asked by us to pay money on account or if you require us to hold money to facilitate our legal services, the money you pay to us will be held in a pooled Client Account with a financial institution chosen by us, unless we have agreed to hold such funds in a separate designated account. Please let us know when you provide us with money on account if you wish us to hold your money in a separate designated account at a bank of your choosing, rather than as set out above (we may need to charge your account administration fees).
Banking Regardless of whether money we hold for you is held in a pooled Client Account or a separate designated account or otherwise we will have no responsibility to you or to any other person for the credit failure or other acts or omissions of any banking institution with which we deposit monies on your behalf, nor of any banking institution involved in the transfer of such monies, nor for any failure or any disruption to any payment or electronic systems used for any such monies to be transferred. In the event of the failure of a bank holding your funds placed by us, you may be eligible for compensation under government compensation schemes if you meet the conditions of any such scheme. We will never tell you of changes to our bank account details by phone or email only. Please inform us if you receive any communication purporting to be from us stating we have changed our bank account details or payment arrangements.
Tax All fees are subject to Value Added Tax (VAT) (if applicable) or similar taxes, which is payable by you. Third-party costs may also attract VAT or similar taxes. Our invoices are to be paid free of any withholding or deduction in respect of taxes or duties. If you are required by law to withhold or deduct tax, the amount of each invoice is to be treated as increased to the extent necessary so that, after any withholding or deduction, we receive and retain a net sum equal to the amount of our invoice.
Billing Keystone Law normally submits monthly bills based on the time spent since the matter began or since the last bill. Time, expenses and disbursements omitted from a bill may be included in a future bill.
Payment and Source of Funds We do not accept cash payments to settle our invoices or to pay us money on account. All payments to us must be made by bank transfer, unless we specifically agree otherwise. We may need to raise enquiries as to the source of your funds and that of any other party involved in a matter, and we may seek identification evidence from any party to which you ask us to make payments or where you ask us to accept payments from them on your behalf. We may need to hold funds provided by you or on your behalf pending consent from appropriate authorities. You must bear all costs of transmitting payments in respect of our bills to us, which should therefore be made gross of all bank or agent's charges. Our invoices are payable in the currency in which they are submitted. Keystone Law only bills for work after it has been done, other than fixed fees which are payable in advance, and when costs have been incurred on your behalf; therefore Keystone Law's bills (whether interim or final) are payable on receipt by you. If payment of a bill is not made within 30 days of delivery to you or if a request for a payment on account is not met within any time period specified by us:
Keystone Law may suspend services on any or all matters or terminate any or all engagements in accordance with paragraph 4.2;
• Keystone Law may also charge you interest on any amount not paid after 30 days at a rate of 3% per annum above the base rate of FAB from time to time or, if that base rate is discontinued, a similar rate reasonably selected by us.
TERMINATION
By You You may ask us to cease to act at any time. We ask you to notify the Lead Lawyer.
By Us We shall only stop working for you where we consider we have good reason, such as:
if you do not pay a bill within a reasonable time or meet a request for a payment on account;
we have good cause to cease acting such as you fail to comply with your duties or our continuing to act would be unethical, or put us in breach of a legal or regulatory duty.
REPRESENTING OTHER CLIENTS AND CONFIDENTIALITY
Acting for Other Clients You acknowledge, and where required by applicable rules of ethics you agree (and in doing so you acknowledge that you have provided us with an effective conflict waiver of future conflicts), we are permitted to represent other persons or entities whose interests are, or may become, adverse (in litigation, transactions or otherwise) to you, or any of your affiliates, in matters that are not substantially related to matters on which we are instructed by you, unless otherwise agreed in writing. You further agree that we may act for parties that we act against for you (be that in transactions or litigation) so long as we protect your confidential information and, where required by applicable ethical rules, obtain that other client's agreement not to object to our continued representation of you. If we ask for your agreement for us to act in any given situation, you agree we are not waiving our reliance on this paragraph for future matters.